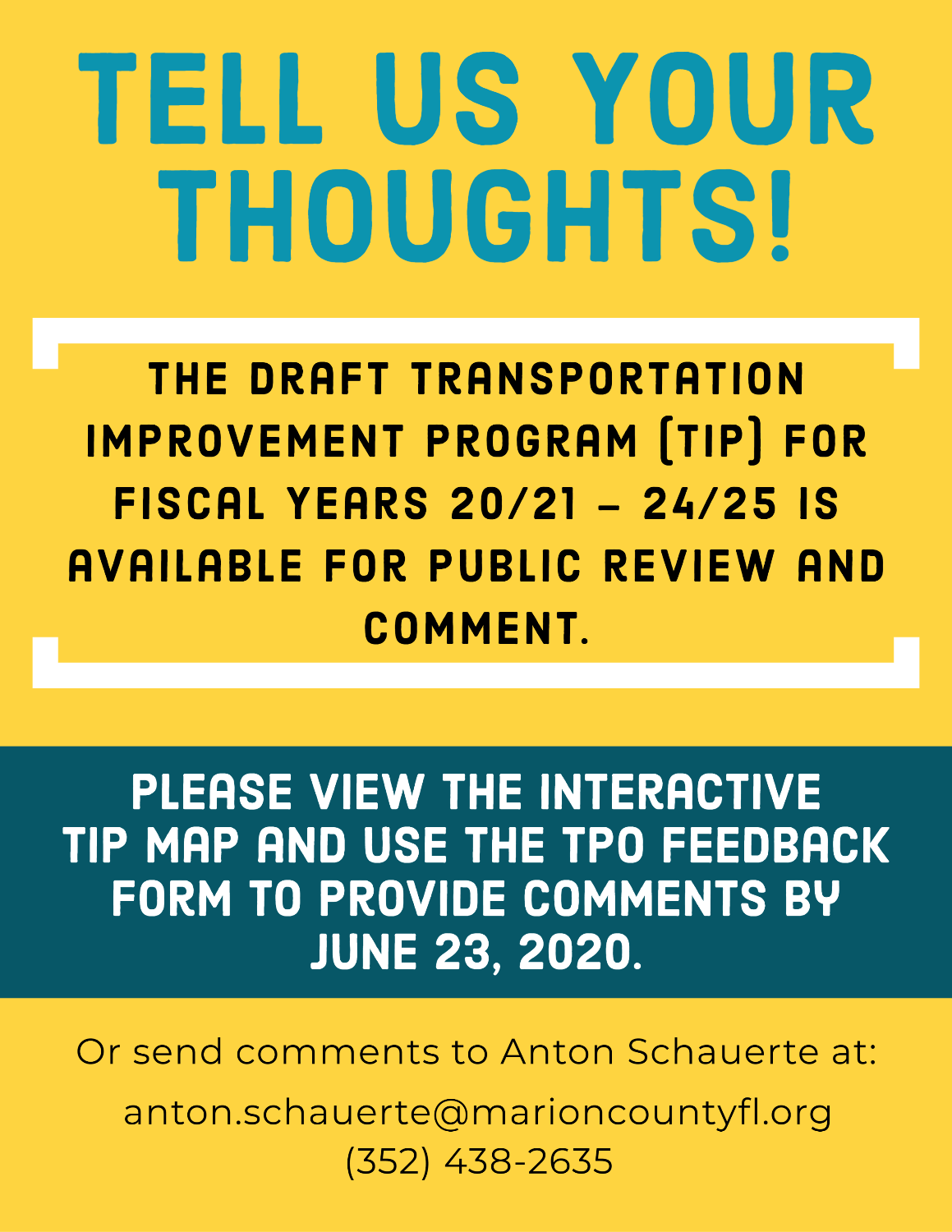 The TIP is a five-year schedule of transportation improvements to be funded throughout the TPO's Metropolitan Planning Area, which includes all of Marion County. The TIP documents the anticipated timing and cost of transportation projects funded by federal, state and local sources. Projects in the TIP may include roadway construction, operations and reconstruction; bicycle and pedestrian; transit; aviation; and rail.

The DRAFT TIP for Fiscal Years 2020/21 – 2024/25 is available for public review and comment.
Please use the TPO Feedback Form to provide comments by June 23, 2020, or contact Anton Schauerte at: (352) 438-2635 or anton.schauerte@marioncountyfl.org
An Interactive TIP Map is also available for projects included in the DRAFT TIP.