The Transportation Improvement Program (TIP) serves as the short-range transportation planning document for Marion County. Updated and approved annually by the TPO Board, the TIP outlines a detailed list of projects programmed for funding over the next five years. In short, the TIP serves as the budget for carrying out specific projects designated as priorities in the Long Range Transportation Plan (LRTP).
All sections and elements of the TIP are "financially feasible", meaning an allocation of funding is expected for every project. Each project in the TIP includes an implementation schedule. The schedule outlines anticipated timing and cost for each project. In addition, the TIP must include all federally-funded capital and non-capital surface transportation projects within the county.
DRAFT Transportation Improvement Program (TIP)
Fiscal Years 2020/21 to 2024/25
The DRAFT TIP for Fiscal Years 2020/21 – 2024/25 is available for public review and comment.
Please use the TPO Feedback Form to provide comments by June 23, 2020, or contact Anton Schauerte at: (352) 438-2635 or anton.schauerte@marioncountyfl.org
An Interactive TIP Map is also available for projects included in the DRAFT TIP.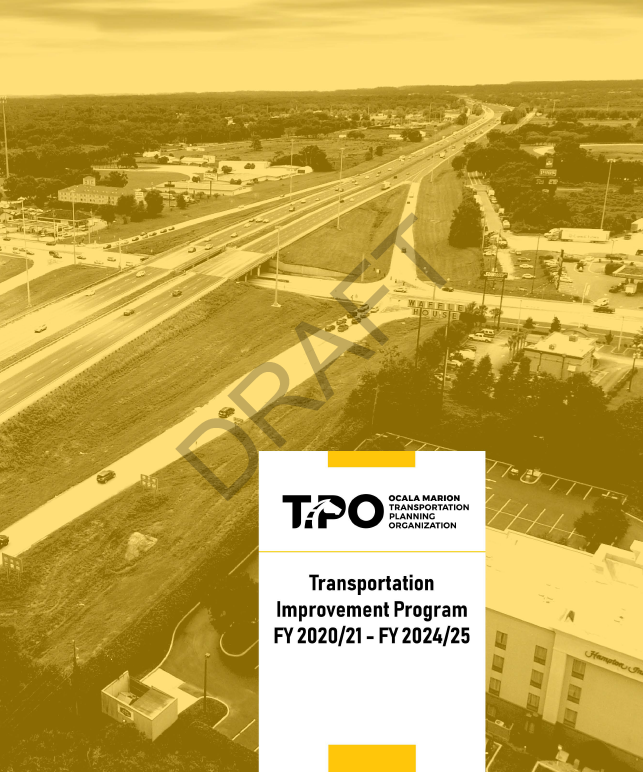 Current TIP
Fiscal Years 2019/20 to 2023/24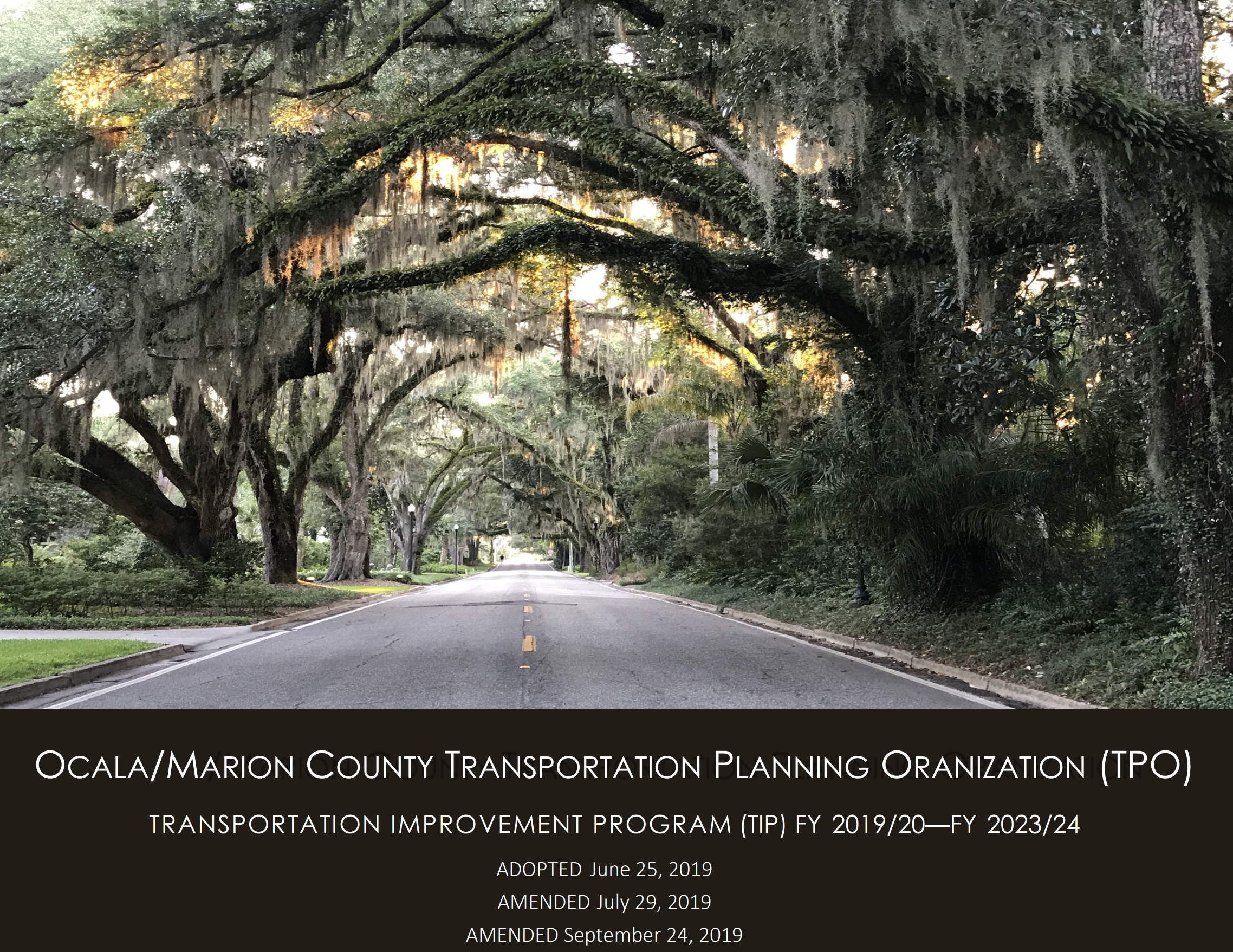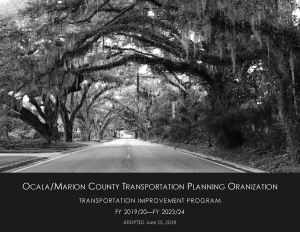 TIP Amendments
Archived TIP Documents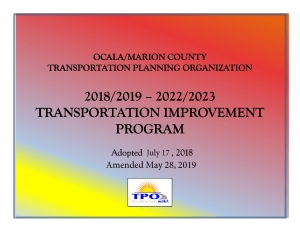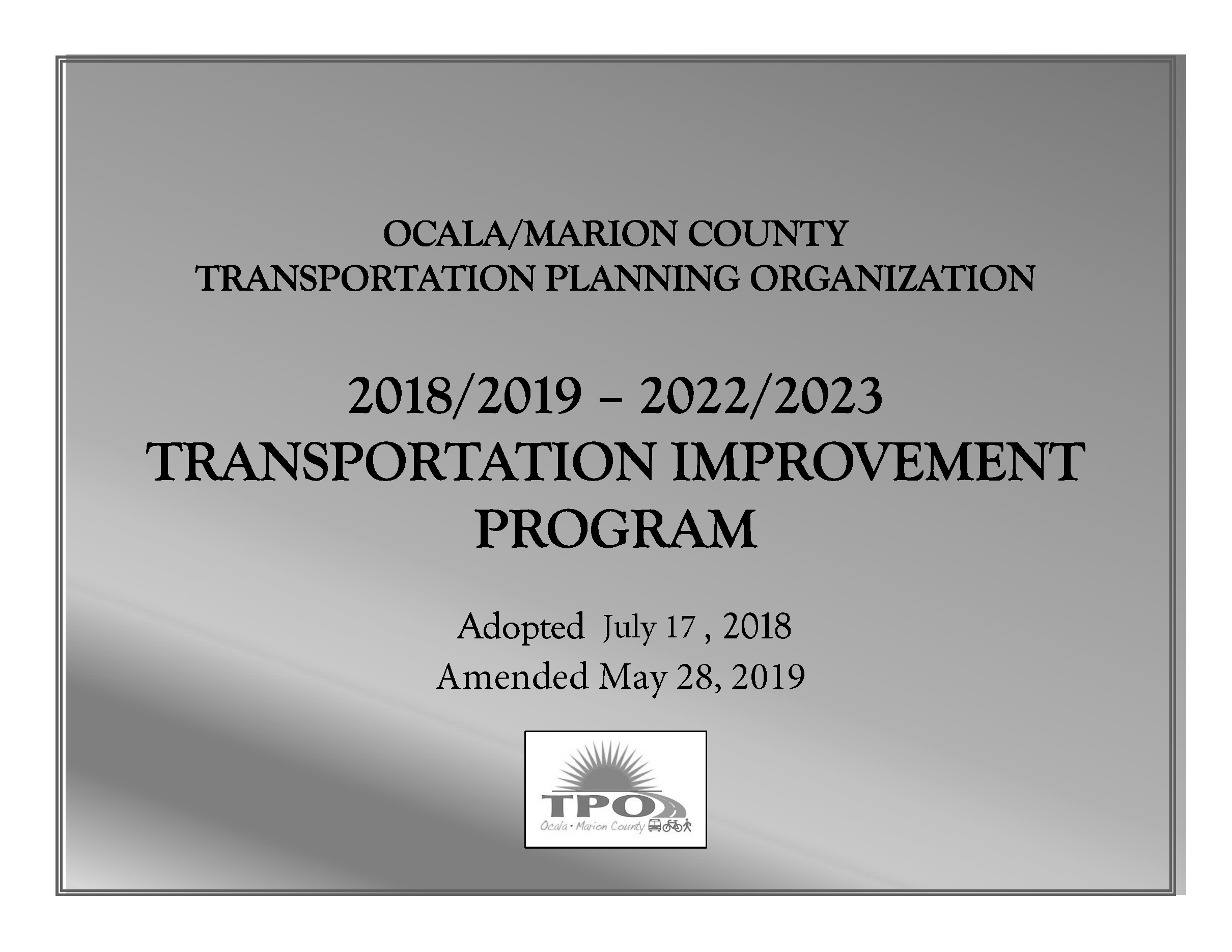 FDOT Five-Year Work Program
The Tentative Five-Year Work Program contains the anticipated costs of specific transportation projects slated for funding from fiscal years 2021 to 2025 in District 5 of the Florida Department of Transportation (FDOT). The Tentative Five-Year Work Program includes funding to airport, transit, highways, transportation planning and miscellaneous projects. Each project listed includes an implementation timeline and a breakdown of costs based on funding source and project phase.